The Coeur d'Alene Arthritis Clinic (CAC)

The Doctors at the Coeur d'Alene Arthritis Clinic
Craig W. Wiesenhutter, M.D., is a Board Certified Internist and Rheumatologist and an Attending Physician at the Kootenai Medical Center in Coeur d'Alene, Idaho. Dr Wiesenhutter's undergraduate degree was obtained at the University of Southern California in Los Angeles, and he is a graduate of the Albert Einstein College of Medicine in New York City. He completed his Internal Medicine training and Chief Medical Residency at the Los Angeles County Medical Center - University of Southern California and his fellowship in Rheumatology at the University of California Los Angeles. He started the Coeur d'Alene Arthritis Clinic in 1983. This website has been used as the professional site for the Coeur d'Alene Arthritis Clinic which is located in Coeur d'Alene, Idaho.
Dr. Wiesenhutter has published numerous articles and abstracts in several peer reviewed scientific journals, including Arthritis and Rheumatism and the Journal of Rheumatology. He has participated as a principle investigator in more than 450 clinical trials.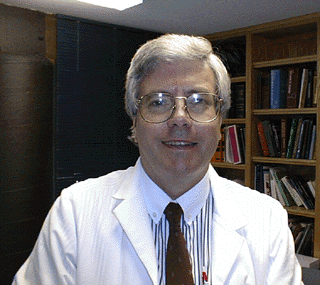 His special interest for many years has been in computers and computer teaching methods, including the use of multimedia for both live presentations and for content on the internet. He lectured at U.C.L.A. for the medical students in Pathophysiology of Disease, utilizing multimedia, for 15 years. He last lectured at UCLA in 2009.